FLYT DIG FRA 23% til 69% AF DIT MÅL PÅ FØRSTE SESSION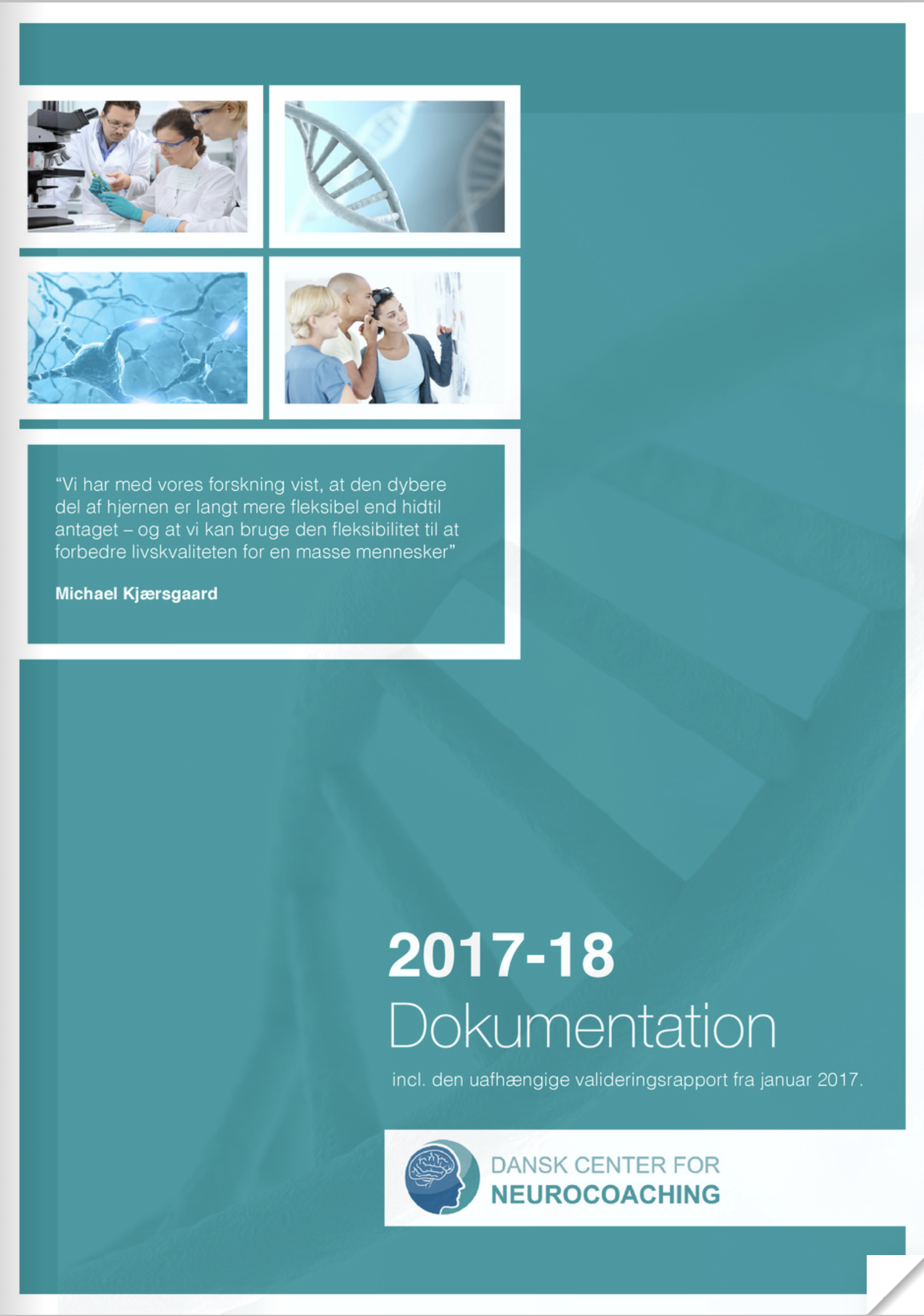 For os tæller kun én ting: Dine Resultater! Se alle vores nyeste, dokumenterede målinger fra 300 cases her

Vi holder til på Rosenholm Gods i udkanten af Århus. De fleste sessioner sker dog over tlf., da de har vist sig at have samme effekt som de personlige møder.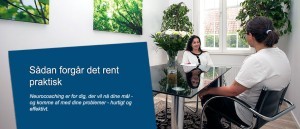 Praktisk
Inden første session
Straks efter, at vi har lavet en aftale får du materiale om, hvordan hjernen fungerer. Det er letlæst og med masser af spændende cases. Når du har læst det, vil mange af de ting, vi skal lave, give meget mere mening.
Du vil også af din neurocoach blive bedt om at liste samtlige problemer, du går rundt med – ofte hænger de alligevel sammen.
Endelig vil du inden første session have en såkaldet forsession med en af os over telefonen, hvor problemerne kortlægges, så vi virkelig kan lægge fra land på første session. Læs mere
Hvorfor kan vi skabe resultater der, hvor andre har givet op ?
Stort set alle psykologiske behandlere i Danmark tager udgangspunkt i sproget ( og samtaleterapi). Det er en fejl.
De afgørende hjerneprocesser består ikke af sprog, men slags "hjernefiler" af primært indre billeder og kropslige fornemmelser. Sproget kom først til da hjernen var stort set færdigudviklet. Så vi går ikke så meget op i udpensling af dine problemer og en evt. ulykkelig barndom. Vi hjælper dig bare med at identificere den eller de ansvarlige "hjernefiler" og ændre dem. Og allerede efter få minutter vil du måske registrere de første ændringer. Rent neurologisk er der ikke forskel på, om du skal lære at børste tænder på en ny måde - eller lære at tænke, føle og handle på en måde, der er bedre for dig.
Vi giver dig kontrollen med din hjerne tilbage.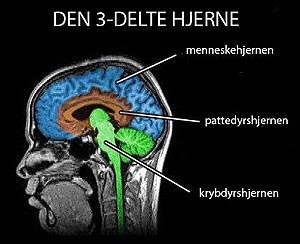 De seneste 25 års celle- og hjerneforskning har vendt helt op og ned på vores syn på både hjernen, vores nervesystem og på, hvordan vi som organisme er bygget op . Tilstande som angst, sorg, vrede og stress (og afledt depression) har for eksempel vist sig at være grundlæggende nyttige beskyttelsestilstande, der bare er kommet ud af kontrol. Og her lærer vi dig at tage kontrollen over din hjerne og sin krop tilbage.
Neurocoaching er en gren indenfor anvendt neuropsykologi, dvs. samspillet mellem de fysiske hjerneprocesser og vores tanker, følelser og adfærd. Ingen forældede eller luftige psykologiske modeller, men derimod en praktisk anvendelse af de seneste 25 års enorme fremskridt (primært i USA) indenfor hjerne-, celle- og evolutionsforskningen.